An inspiring storyteller's advice for first-time authors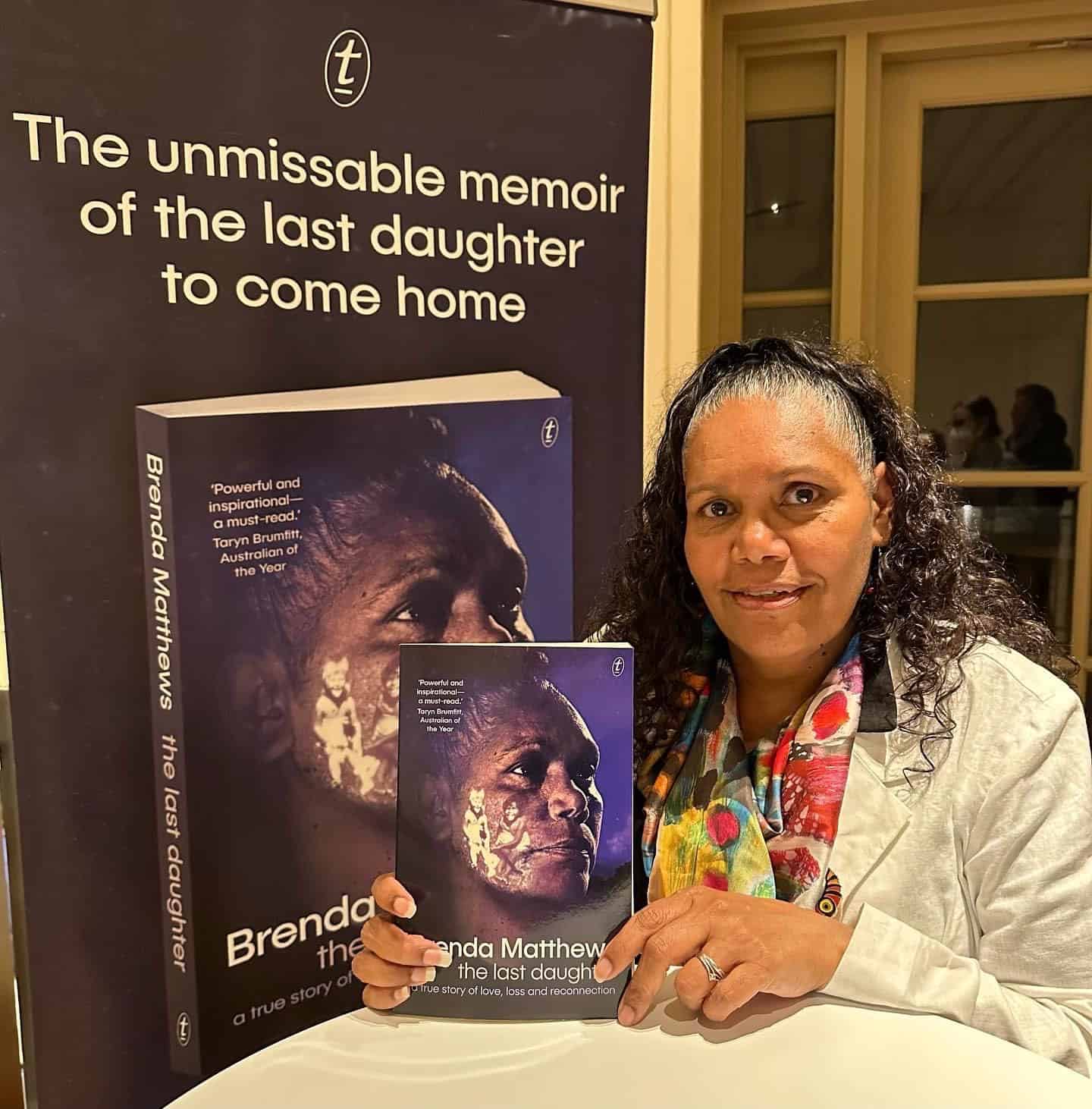 It took author Brenda Matthews five years to write her memoir The Last Daughter, but throughout the process, she believed in her story and the need for it to be told.
"I know we live in a monetary world, and we need to eat and pay our bills. But that is secondary to the richness of the story," she said.
The Wiradjuri woman's journey to uncover the truth and understand her past started when the system she grew up in wouldn't concede accountability for past actions.
"It was an uncomfortable process, making me vulnerable," Brenda confessed. "But it was liberating for me, as I realised that I was conflicted by the act, but delivered by the truth."
Finding truth and healing
Aged two in 1973, Brenda was removed from her family based on groundless claims of parental neglect. She was then fostered by a White family who believed they were doing the right thing. Unaware of her identity, Brenda lived a happy life in a loving home.
However, five years later, she had to be given back to her Aboriginal family who had been fighting for her return ever since she and another six siblings were taken. Brenda was the last daughter to return. This resulted in a gap only reconciled 40 years later, when Brenda started recalling her past and eventually reconnected with her White family.
"Peeling back the layers of my story helped me find the truth about myself and all the things that I was hoarding inside, like abandonment, resentment, jealousy, rejection, hurt and pain," she revealed.
Brenda's touching story also features in a documentary of the same name, which she co-directed with filmmaker Nathaniel Schmidt.
She said giving both her families a means to share their truth in the book and the feature film ended falsehoods and cleared her parents from being portrayed as neglectful.
"The feedback from the book and film was overwhelming," she said. "What we couldn't fit in the 90-minute feature documentary we fit in the book, which has more back story, characters, the trauma, and my journey as I reconnected with people, place, and myself. It warms my heart to hear that my story encouraged others to interrogate their own story, to find truth and healing."
As co-director of the feature documentary, Brenda acknowledged that the most challenging thing was discovering herself.
"As the subject, I didn't realise I was carrying so much trauma until, as the author, I started writing my feelings," she admitted. "But having my name as a co-director was very daunting. I've always known myself as Brenda – an Indigenous girl searching for identity, belonging and connection. But I came to understand that although I was adopting the attributes of subject, author, and co-director, I was still Brenda, and I was just being true to myself as a storyteller."
The power of writing: How Brenda told her story
Whilst new authors might find the prospect of financing and publishing a book quite overwhelming, for Brenda it was always about sharing her story rather than the money.
"I didn't need finances: it was just my time invested," she acknowledged. "I let the story speak for itself, which is so powerful in its own right – and it did. Gold Coast City Council helped with a small grant for editing – for which I am grateful. My literary agent then sent the manuscript to Text Publishing, who also believed in the story."
Brenda's advice for first-time authors
Write your story as it could be published one day. If not, at least you've written it down for yourself.
Share the good, the bad and the ugly of your lived experience, as it leads you to embrace who you are today.
Story can be told in many ways – through song, dance, artwork and orally. It can affect others so share with humility and out of love, because you never know who's listening.
Visit https://www.thelastdaughter.com.au/ for more details.
Find out more:
Let us know if you liked this article
Let us know if you liked this article