Deadly career lessons from a top First Nations model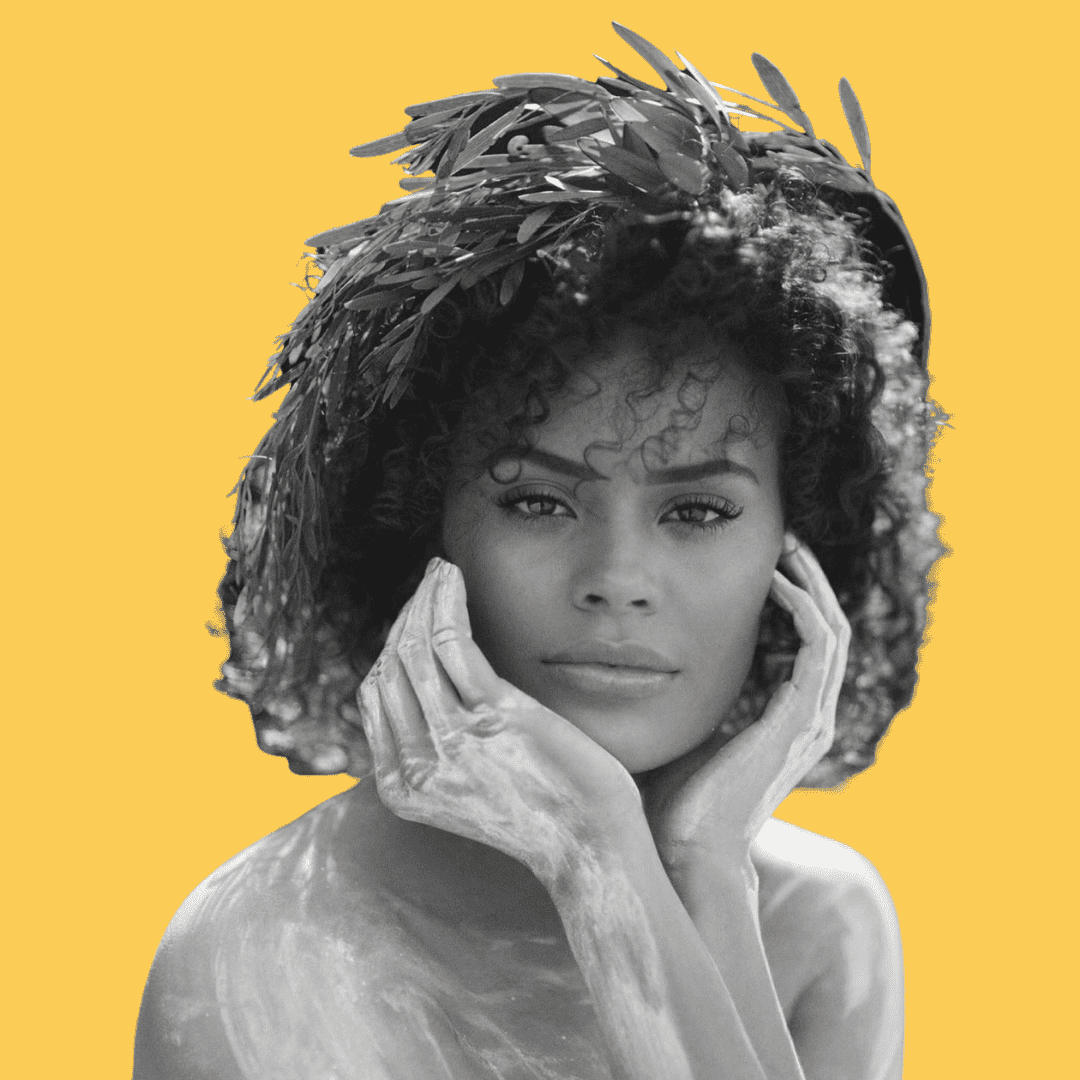 In this inspiring conversation, top First Nations model Guyala Bayles tells Larisha Jerome how she got started as a model, actor and poet, when she stopped saying yes to working for free and how budgeting and a mindset shift helped her. This is a modified transcript of RBW. To hear the full conversation, visit https://tomorrowmoney.co/rbw/
My name is Guyala Bayles. I'm a proud Birri Gubba and Wonnarua woman. I was born here in Brisbane, but raised on Gadigal Country: Kempsey, Sydney, Waterloo, Redfern area. I've been all over the place. Me and my family got really big itchy feet; we've always gone from place to place – New South Wales and Queensland.
Larisha: I see you're in the spotlight more and more now with your modelling and your acting work. Tell us a bit about your journey.
Guyala: Yeah, it's a bit of a surreal moment. I feel I've worked so bloody hard to try and get where I am now. It's, really surreal. I just I didn't think I would make it this far at my age. I guess this fast. I feel like I'm very grateful and blessed to be able to work with the people that I do and to be able to, you know, have the contracts and partnerships that I do with modelling and acting and poetry and things like that. So, it's been a long journey. It's been a hard journey. But yeah, I just I can't be thankful enough for the fact that I've got the amazing opportunities and the people that I get to work with as well.
Larisha: Was it hard to break into the industry?
Guyala: It was difficult. It was really hard trying to get into the industry, especially being, different. You know, women of colour, First Nations women, especially in this country, we're very behind in a lot of different industries. Growing up I didn't really see a lot of blackfellas that looked like me. I think the only person I really could relate to was Samantha Harris at the time. And you know, she's beautiful, but I was like, "Where's everyone else?"
Well, what about all these other deadly blackfellas that I know and have seen around? They're just not given that platform.
I think it took me about three to four years to break into the industry and that was a lot of work, you know, unpaid work, a lot of collaborations where people would just pay me a product which was good, you know, starting out. Obviously when you in these industries, you need to gain experience, you need to get your portfolio together. So, I didn't mind having to do free work here and there.
Then, once it got to that point where I knew that I really honed my craft, I then started to charge people and it got a bit awkward and weird for me because my Mum was the manager at the time and she would manage most of my work and I would have a lot of people say, "Oh, you know, can you work for this fee or can you work just for product?" And it got to the point where I had to say no, because I'm like, "You know what, I feel like I've worked my way up the ladder and I feel like I've definitely become a professional model. It's time that people respect me, my time and my energy and what I'd work for, which was really hard for people to understand, especially being a Blak woman in this industry. I don't think people really valued that. I worked so hard to be paid what I'm trying to be paid. It wasn't easy. But, you know, I'm very thankful and grateful that I'm here today and I'm still, you know, going good.
Larisha: You do project based work and getting invoices paid on time can be hard. So how do you deal with managing with all of that?
Guyala: I had to learn at a really young age how to budget and how to save money for a rainy day, because I didn't know when I was going to get paid next. So, thank God I've got a good agency now that handled all the accounting things and they look after me really, really well because I know for a fact I wouldn't be able to do it now. And the amount of work that I get, I'd be so stressed out. Honestly.
Larisha: How do you practise financial self-care?
Guyala: With what I do, budgeting is so important for me. Growing up, I didn't really have a lot. My family were always working and my Mum, we were an upper-middle-working class family. So, we didn't have a lot, but we had what we had. They made the most of what we did have.
We didn't grow up in a rich family, but I think growing up it got me thinking like,
"Why can't I be rich?" Like, why? Why?" Just because we don't come from generational wealth like other non-Indigenous people may have. It's important, you know, for me, I think, to understand that even though I didn't grow up that way, I can work towards, you know, being a billionaire or whatever that means.
I think what's for me is important is budgeting, number one, because when I first started getting paid here and there, especially with all my first modelling it, I just spent a lot of money. Honestly, I think I got paid for that whole day and as soon as I got that cheque I went shopping. I just went on a big shopping spree because I didn't have; I've never had that much money in my account. So straight away I got so excited to go and spend it and for a good two years of my working life, I just would spend my money all the time and I'd wonder why am I so broke? Like I may be looking deadly, but I'm really not.
To hear more from Guyala Bayles, visit https://tomorrowmoney.co/rbw/
Let us know if you liked this article
Let us know if you liked this article