Starting uni? Here are some tips from a fellow student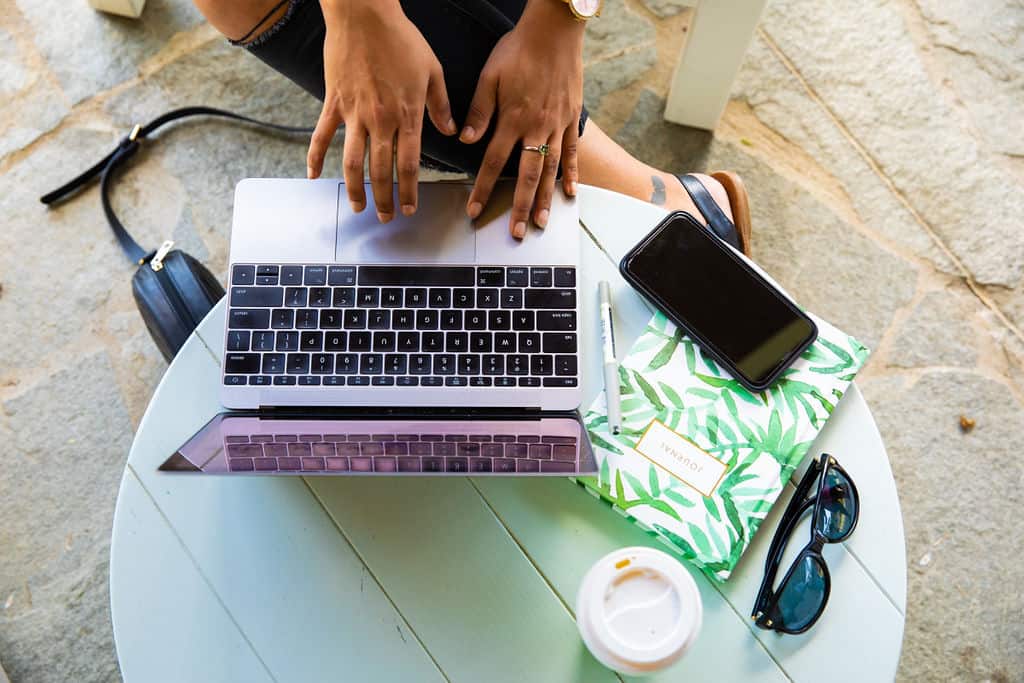 Marlene Scicluna is a proud bi-racial Indigenous Australian, born to a Ngunnawal mother and American father of European ancestry; she was adopted at birth by Maltese parents. 
Starting a degree is exciting, especially if you choose a course that you are genuinely interested in and which will eventually land you your dream job. However, it can also be overwhelming.
My choice to study online turned out to be the best decision I could have made; my home became my classroom with course content released weekly by my lecturers.  I had the convenience to establish my own routine as I worked through my subject modules, which included watching lectures on demand and accessing prescribed textbooks online.
I must stress though, that online studying requires diligence as no one will be supervising your progress; you need to put in the hours and consistently engage with your weekly tasks as you work towards major assignments. In fact, although online study is flexible, I found it still requires 6 to 8 hours of study, per subject, per week. For that reason, it is important to establish a daily routine similar to high school.
I would like to share some points that I, myself, have put to good use.
Follow your passion
First and foremost, I suggest that you reflect on which field you would like to pursue, as choosing a degree in a sector you're passionate about ensures that you stay motivated to achieve academic excellence.
2. Take advantage of Indigenous support services
While fees are certainly an important factor when selecting a university, I strongly recommend researching support services for Indigenous students, as these will offer specific scholarships as well as tutorial assistance and mentoring, to help students develop their academic skills and succeed.
I have benefited immensely from this free service: my mentor supported me in my studies by helping me overcome my insecurities, enhanced my verbal skills and, most importantly, challenged me to think critically.
3. Get to know the online student space 
Once you accept a university's offer, you will be given access to an online student portal which will become your one stop shop for all your study needs. This includes support services, library access, scholarship information, course subject handbook, study modules, discussion boards, live chat with staff and your progress towards graduation. Take your time to explore this portal as it will become your best friend!
4. Set up your technology for online learning
Ensure that you have a suitable computer and familiarise yourself with the technology and software required for your course: YouTube has various tutorials to assist you. There are also free online tools like Zoom that you can download to enable video meetings with your tutors or lecturers.
You will also need a strong internet connection: if your home internet is not reliable, there are public spaces and libraries with excellent WiFi.
5. Plan for the first semester 
In high school you may have been used to terms. At uni, terms are usually replaced with semesters, which are a few weeks longer (10-14 weeks, depending on where you study).
Before the start of your semester, your lecturers will release the subject outlines, detailing the weekly content, assignments and exams. I highly recommend that you list the due dates in your calendar as this will help you plan your workload and meet deadlines.
Furthermore, check if you require any textbooks; although your university's library should have digitised copies, some subjects might require hardcopies.
Your uni will also provide online orientation activities before you start. Take this opportunity to complete any administrative matters, apply for work experience credits and register for free online workshops for academic writing, referencing etc… as these are vital for your studies.
6. Keep and eye on your emails
Besides discussion boards, email will become the primary communication method with your lecturers, so make a point of checking your emails every morning and do not be afraid to ask questions – no question is stupid. Remember, your lecturers were once students themselves.
Read more: How to stay on track in your first year of uni
Let us know if you liked this article
Let us know if you liked this article