My story: How I got my traineeship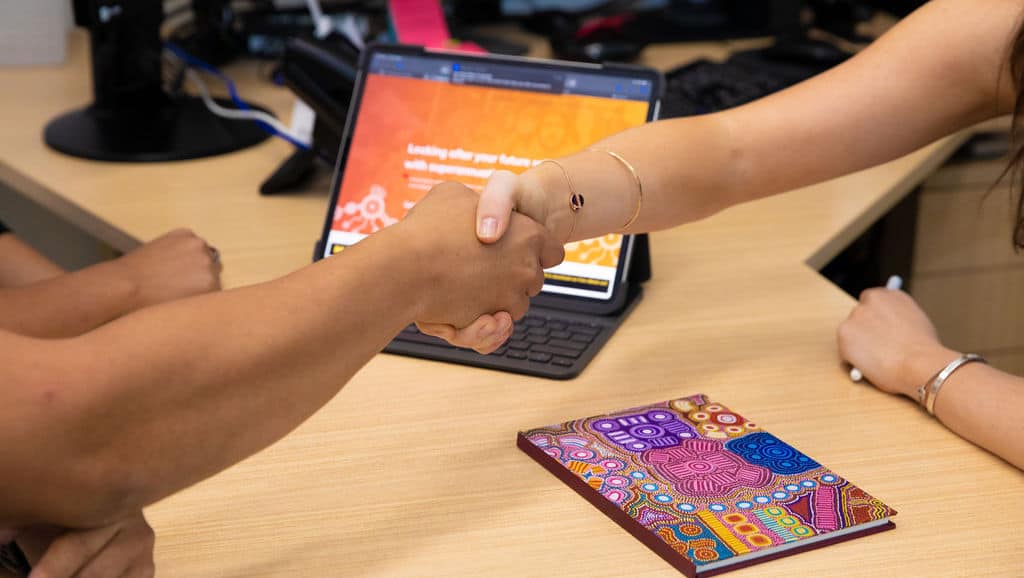 Abby Watson is from Pakana/Palawa country. 
There are many different ways to get into the job market and for Aboriginal teenager Abbygail (Abby) Watson, it started with an apprenticeship.
Tasmanian-born Abby was in high school when she applied for a school-based apprenticeship in agriculture and aquaculture through an Aboriginal youth pathways program.
Abby was experiencing mental health issues at the time and said the training really helped her and prepared her for later work.
"The program gives young Aboriginal students the tools and skills to prepare them for the workforce with a focus on Agriculture and Aquaculture, which is an area I am really passionate about," she said.
With the help of her mentor Brendan Sculthorpe, Abby found a role working on a sheep station in Bruny Island, which she did alongside her Cert III in agriculture.
"I jumped at this opportunity, it was the perfect role for me," Abby said.
From farming to banking
It wasn't long before word of Abby's work ethic got around, and she was approached by AFL SportsReady's Tracey Parry and Julie Dunlop from the South East Tasmanian Aboriginal Corporation (SETAC) to take on a traineeship with ANZ Kingston studying a Cert II in Business.
It saw Abby working one day a week at ANZ serving customers and managing fast deposit bags, while continuing her traineeship.
Like other Indigenous AFL SportsReady trainees, Abby was assigned a field officer and mentor to help her along the way.
"It's really interesting to work in both the agriculture industry and finance industry," Abby said.
"Both my traineeship and apprenticeship helped me to overcome my mental health issues and allowed me to re-engage with school."
Abby said the practical experience gave her the confidence to take a new direction.
"For me it was an incredible turning point in my life.  I am very, very proud of myself, what I have achieved, and I am excited for my future."
This article was provided by AFL SportsReady, a not-for-profit company dedicated to helping young Australians develop careers through traineeships, cadetships, direct employment and educational opportunities. You can read more here and view all their current traineeships here.
You can also find out more about Indigenous traineeships and apprenticeships on the Indigenous Careers website here.
If you or someone you know is struggling with mental health, there is always support out there. You can get in touch with Headspace at https://headspace.org.au/ or you can call Lifeline on 13 11 14.
Let us know if you liked this article
Let us know if you liked this article