'Money gives us choices': How Tatum overcame negative beliefs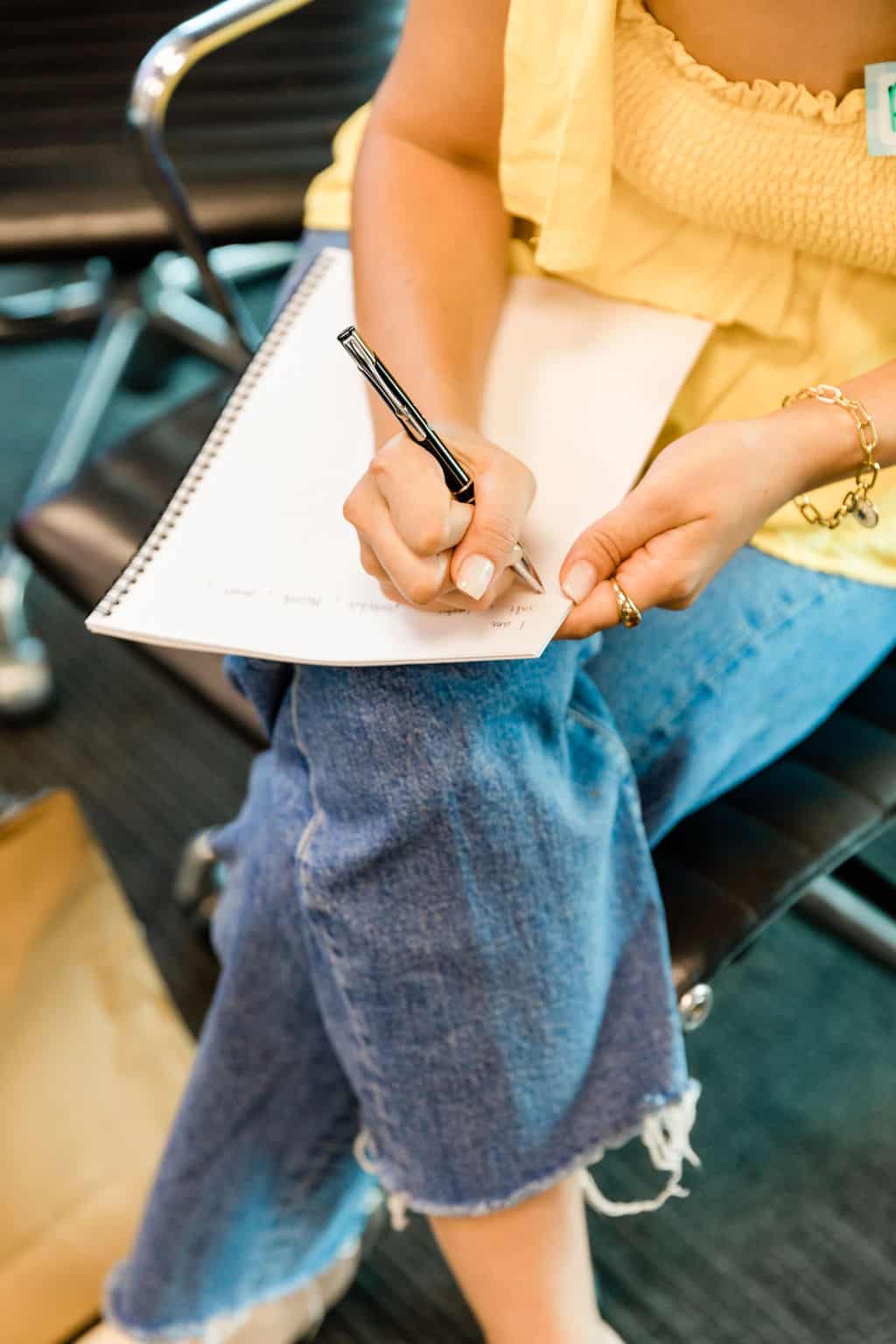 My name is Tatum Moore and I am a proud Wiradjuri, Yorta Yorta, Barkindji-Gurnu, Kunja Woman. I am 35-years-old, a Mum of three and a Kinship Carer for my little niece. I am also the Chief Executive Officer of the Dubbo Local Aboriginal Land Council (DLALC). 
Has the First Nations Foundation's Financial Wellness Training helped you start good money habits? If yes, are you comfortable in sharing what these are?  
Yes, it definitely made me realise that all the small things I pay for regularly such as subscription fees for Netflix and that daily Cuppa adds up. I have always been so focused on the bigger bills that all the small fees can so easily go undetected. I remember when Jordy (First Nations Foundation trainer) listed all the different subscriptions – I couldn't believe I had nearly everything on that list. I also feel a bit more in control of my finances, I have two savings account, one is for my dream home and the other is an emergency "just in case" fund. 
What was your understanding of money prior to undergoing the training?
I didn't have a real understanding of my own financial situation. I would keep track of my income and what I need to pay for bills etc., but I never really took the time to work out how much I could save each week. 
What is your understanding today of money?
My relationship today with money is a lot more positive. I believe money gives us choices and opportunities, I believe it is merely a token to be exchanged for something we want and/or need.  My mindset today is a lot more positive. I am grateful for money; I believe that money flows freely to me and often in unexpected ways. 
What was your biggest takeaway from the training?
My goal is to one day buy my family our dream home. Through working out my budget and setting myself a financial goal, I realised how easily I can achieve my money dream. There are some small little sacrifices I need to make it but I know it'll be worth it in the end.  
Can you tell us a little bit about your experience with money growing up; what you were taught? 
I grew up with a single mum, living in social housing and the only income was Centrelink. We lived in a 'scarcity mind-set'.  
Growing up there was a lot of negativities around money. I remember over-hearing Elders speak about how money was bad or evil. I also use to feel guilty about having money or spending money on myself.  
Where do you think the biggest gaps are for First Nations people and financial wellbeing?
It is definitely Mindset & Financial literacy. As First Nations people, we have had a lack of financial education and false negative beliefs around money. There is so much stress in our people about 'money trouble' and fears of not having enough. I think we need to be teaching our young people in schools about financial literacy.  
If you could give advice to others who are yet to experience the program, what would it be?
I would encourage them to check it out. It's a program delivered by mob for mob and its facilitated in a culturally safe and meaningful way. 
Let us know if you liked this article
Let us know if you liked this article