The building blocks: Why invest?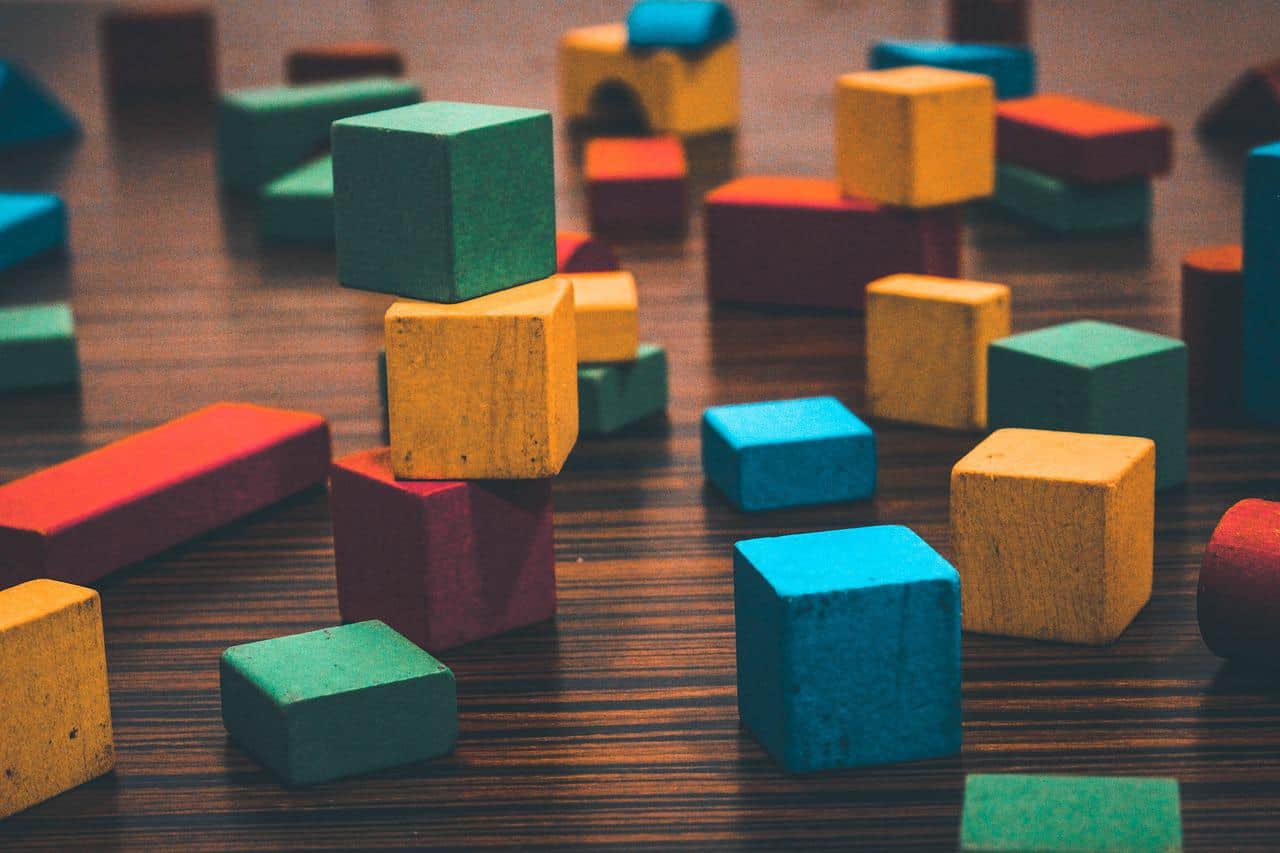 In this new series prepared for Tomorrow Money, research house Morningstar talks about the fundamentals of investing. This article introduces the concept of compounding interest, with an illustrative example. 
Investing is important to building your wealth. Saving regularly into an investment plan can help to give you a more secure financial future.
All it requires is a little focus and discipline. This means that you just need to regularly invest a portion of your wages. If you ever get extra cash – a bump in pay rise or a nice tax return, putting a little of that money into investing can also make a difference.
It is of course tricky if you, like most people, would rather spend money than save money. However, the key lesson here is to start off small, but save that small amount regularly. In fact, $1000 invested for 30 years on an annual rate of 10 per cent interest would give you a nice $17,449 in savings. Keep in mind, that return rate is not always be achievable for investors, as markets go up and down over time.
Understanding the concepts
There are some fundamental concepts that form the basis of a good investment plan and are important if you are new to investing. The example with the $1000 highlighted above is known as compounding.
Compounding is often compared to pushing a snowball down a hill. As it travels down the hill, the snowball continually picks up more snow. The bigger it gets the more snow it gains on each rotation. The so called "snowball effect" shows that small actions continued over the long term can have large impacts.
In investing, compounding is simply the concept of earning a return on your previous returns.
Let's look at that $1000 example again. If you were to invest $1000 for the entire 12 months of the year – that is just over $80 or four coffees less a week – at a 10 per cent return, you would have $1100 at the end of the year.
After earning that extra $100, you decide that you want to do the same thing for the next year and reinvest your principal ($1000) and return ($100) and are able to earn 10 per cent again.
This year instead of earning $100 dollars you earn $110. The 10 extra dollars are due to compounding as you have earned a return on your return.
This doesn't seem like very much but the secret with compounding is to amplify it by investing for long periods of time. As highlighted earlier, investing the same $1000 dollars for 30 years at a 10 per cent return can offer that snowball effect – boosting your balance by $17,449.
Figure 1: Example – 10 per cent interest on $1,000 for 30 years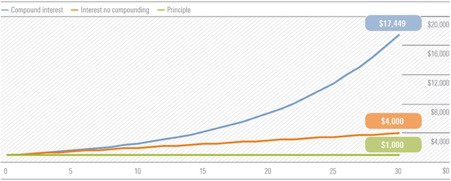 Source: Morningstar
It's also important to remember that what you make from your investment (investment return), how long you have your investment for, and the size of your initial investment are key to a key to a successful investment journey.
Put simply, in order to build long term investment strategy, it may be worth thinking about all three approaches, that is: start young, save as much as possible, and earn a strong return.
Generally speaking, the earlier you start investing, the easier it is to reach your goals, thanks to the magic of that 'snowball effect'.
Morningstar is an independent investment research house. Any general advice has been prepared by Morningstar Australasia Pty Ltd (ABN: 95 090 665 544, AFSL: 240892), without reference to your objectives, financial situation or needs. Neither Morningstar, its affiliates, nor the content providers guarantee the data or content contained herein to be accurate, complete or timely nor will they have any liability for its use or distribution. Past performance does not necessarily indicate a financial product's future performance.
For advice relating to your personal situation, speak to a professional financial adviser. If you're having trouble with money, speak to a free financial counsellor via the National Debt Helpline: 1800 007 007. 
Let us know if you liked this article
Let us know if you liked this article