Traditional vs digital banks: What to consider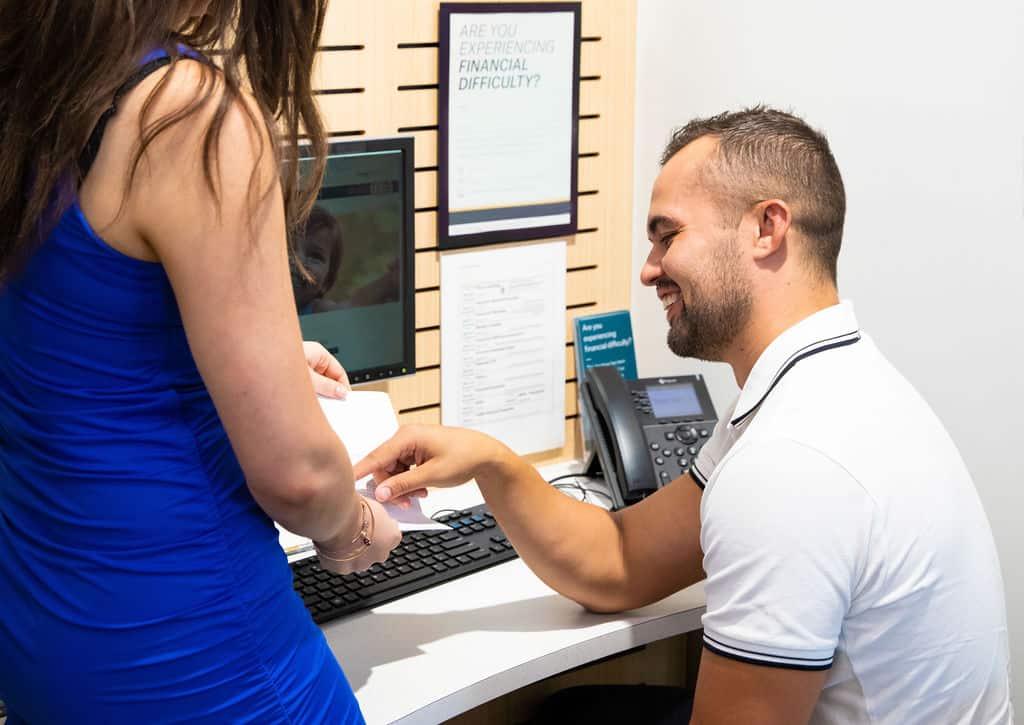 I remember the day my mother gave me my first bankbook: it was a time when every deposit or withdrawal could only be made by physically going to a bank and presenting your passbook, which would be tallied and signed by a teller.
These days however, traditional banks are increasingly offering convenient online and mobile services – reaching more remote communities who may not have had access to physical branches.
So, let's explore the pros and cons of digital vs traditional banking.
Traditional banks vs online-only banks
Digital banking has two primary sources: traditional brick-and-mortar banks and online-only banks, both offering web and app access.
As the name suggests, online-only banks operate solely online. Having no in-person branch services reduces their operational costs, which means they can sometimes offer higher-than-average returns for your savings, with low to no fee accounts.
While online banks allow digital transfers, cash deposits or withdrawals need to be done at an ATM. Additionally, there may also be a limit on daily withdrawals.
Some of these online-only banks may be associated with a traditional financial institution: for example, UBank is operated as a division of National Australia Bank (NAB) and MEBank is a division of Bank of Queensland (BOQ).
However, despite this digital revolution, traditional banking tends to have a wider product range at this stage. Unlike online-only banks, brick-and-mortar banks offer a vast range of products, from credit cards to home loans, mortgage refinancing as well as home and automotive insurance and currency exchange.
Nonetheless, given the high operating costs in running a brick-and-mortar business, traditional banks typically charge fees and their interest rates on savings accounts might be lower.

Neobanks: the new challenger
The rise of neobanks (or challenger banks, as some prefer to be called) introduced another competitor in the field.
Unlike some online-only banks, neobanks develop their own technology and are not associated with an existing institution; they exist solely online and are mostly app-based.
Similar to online-only banks, neobanks have lower operating costs and tend to offer competitive interest rates and minimal to no fees, often with no minimum balance requirement.
However, if you need money promptly, you should be mindful that not every transaction is instant. For example, you may have to wait a few days after depositing a cheque using your app, and wire transfers might take some time. You're also likely to incur fees when using third-party ATMs.
Furthermore, although some offer either online chat or the option to phone a representative, often you'll have to scroll for answers in FAQs (Frequently Asked Questions) or consult an online bot.
Opening a neobank account is just a matter of downloading the bank's app on your smartphone and following the prompts.
Keep in mind, neobanks might not have the full product offerings as traditional banks. That's why it's important to always determine your financial needs, and confirm any limitations before signing up.
Identify your banking needs
Whether you choose a traditional or online-only bank depends on your needs: while online-only banking may present the convenience to do everything at home and also come with potential interest benefits, you have to go without cash deposits/withdrawals and in-person customer service.
Some customers take advantage of both banking options by having an everyday account at a traditional bank, while using an online-only bank for a high-yield savings account – just remember to check the fees if you go down this path.
The good thing is that digital banks – including neobanks – are required to go through the same regulation process as traditional banks in obtaining a full Authorised Deposit-taking Institution (ADI) licence.
Nonetheless, always check whether the institution you are considering is a licenced ADI and consider comparing products, fees and rates with three other banks before opening a new account.
As with every article on TomorrowMoney, this is not personalised financial advice.
Let us know if you liked this article
Let us know if you liked this article