"I might have been the first, but I won't be the last": This Senator is breaking barriers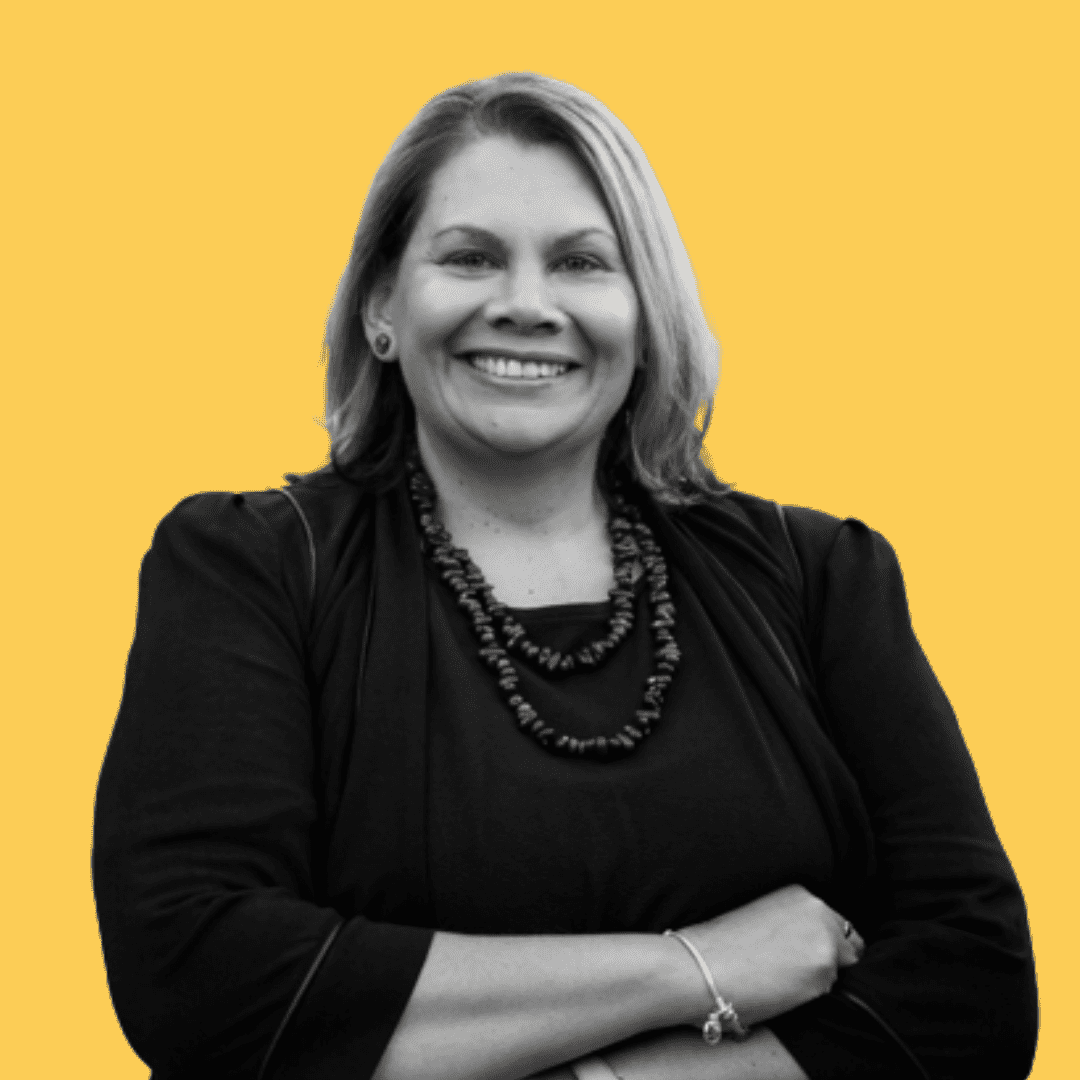 Senator Dorinda Cox is the first Aboriginal woman to represent Western Australia in the Senate. Here, she shares a bit of her inspiring journey with the First Nation Foundation's Larisha Jerome. This is an edited transcript of Rich Blak Women: a podcast sharing Indigenous women's career and financial stories. To listen, visit http://tomorrowmoney.co/rbw
My name is Dorinda Cox and I was born in a town called Kojonup, which is about 350 kilometres south-west of Perth. My grandfather and grandmothers' country is in Yamaguchi country, in the mid-west Gascoyne area, which is to the north of the Namadgi Nation.
Larisha: Let's just start with a little bit of background on yourself, your role now and how did you get here.
Dorinda: I am 46 years old. I'm a single mum of two daughters. My daughters are eight and ten years old and I am the Australian Greens Senator for Western Australia. I've been in my role now for 18 months. I am the portfolio holder for the areas of resources which includes mining, trade, so export and trade, science and tourism. So, I not only represent my electorate, but also issues across those portfolios as well.
How did I get here? It's been a pretty long journey, to be honest. When I visited Parliament House and went on a public tour and read the Redfern statement as a 17-year-old, I understood that the political landscape is something that didn't really include my people and that it was important for me to think about what I wanted to do in the future. That's something that I've taken on my journey with me in my professional career.
I'm an ex-police officer. I understood legislation. I understood institutions. I also understood what that meant. Some personal impact for my family being part of sound generation and what that meant for us both at an institutional level or a macro level, and what it means for us personally to understand how we have to push forward in creating change.
Being the first Aboriginal woman from Western Australia to the Federal Parliament was obviously breaking a bit of a glass ceiling, but I always say that I might have been the first, but I won't be the last in what I'm doing.
It's a really important role to ensure that when we pave the way, we are role modelling the important issues and highlighting the important issues that matter to our Mob. And the only way we can do that is to stand in our truth and to use our life experiences and where we come from to articulate those issues because they're going to be the best way that people humanise and understand why we are so passionate and why we want change and what we need to do.
Larisha: As the first Indigenous woman over in WA, I see all of the work that you're doing across social media and in community, advocating for those economic injustices that we face. Across career throughout all of this, did you have your own healing to do and what did this look like?
Dorinda: Yeah, absolutely. Five generations of Stolen Generation that my family have endured, just on my mum's side of the family. That intergenerational trauma requires healing. It requires you to understand why this is your blood memory that is passed down to you. It's in your DNA, and it's stuff that you unconsciously bring with you as your baggage and stuff that you also have seen in your lifetime as well.
Larisha: Moving on to the parts about financial self-care. Tell us just a little bit about your financial journey.
Dorinda: My financial journey was really hard. Even before I became a senator, I had to make a decision that led to being very poor and losing a very substantial amount of income. So, I was working for myself at the time. I was a consultant, so I operate out of my own small business. I was writing policy for government. I was doing workshops, providing training, flying all over the country, in fact, all over the world, doing different jobs. So I went from earning $200,000 a year to $27,000 a year. And understanding that as your financial journey and the loss that you experience, it's a pretty hard fall because I had to provide for two kids. I had lots of financial commitments. But, also it was not just a lifestyle, which is to say to stop. My daughter was struggling a little bit at school. I had invested in a tutor during that time, and so not being able to make ends meet during the time that I was pre-selection meant that my financial journey was one where I had to give up a few things and unfortunately that was one of them. So, I needed to find more time to commit to being with her, helping her and not being able to get that sort of specialised was maths. And I'm not a great mathematician, but it was something that I think it really takes you back to, you know, like making sure that you can access services and finding out more about, you know, what else is available and being more resourceful.
Preselection does become something that you have to restructure your whole life around. I've always relied on my economic independence as a woman and my economic independence and my financial journey has been structured around making sure I've always had some place to live.
I've always been able to source food. If it wasn't like my food, security was important and making sure that I was always able to feel that I had a place of my own in in a way that utilised particularly for my kids. So, people often tell you there's never a great time to have kids. And I felt that like and I decided to work for myself, wouldn't work in government anymore or in the NGO sector. And it was hard. It was hard then, getting a babysitter, it was hard to travel. So, if you wanted to make all those sacrifices to earn more money, it meant that there was more distance between you and your kids.
I'm very fortunate now as a senator that there is a family-friendly policy and if I want to take my children on a work trip with me, I'm able to do that. And that's not something that's available to everyone. And so, I think what we need to understand is that, you know, it makes us more vulnerable and we're having to make a choice between our caring responsibilities, which are in some instances unpaid, that make it harder for our Mob to see themselves in business or see themselves in a career that is particularly high paying, but also something which builds your skills and knowledge to move to the next part of that journey.
This is an edited transcript of Rich Blak Women, a podcast that shares inspiring stories from First Nations women. To hear more, visit https://tomorrowmoney.co/women/rbw/
Let us know if you liked this article
Let us know if you liked this article