Starting a small business: Brandi's tips for success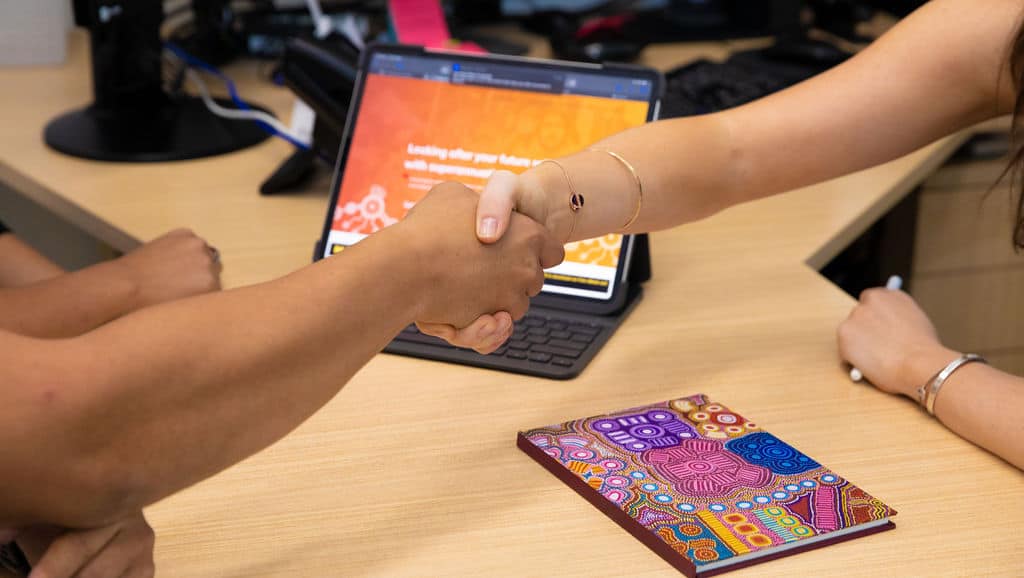 My name is Brandi Salmon, and I am a proud Wiradjuri woman, artist and business owner living and working on Palawa Country in nipaluna, lutruwita (Hobart, Tasmania). I run my business, 'Brandi Salmon Art'.
Starting my business, a year ago, some of the most important tips I have learnt are:
Create a separate bank account for my business, as well as using a separate key card for all business-related purchases etc. It just makes things a lot easier at tax time!
I got a subscription to accounting software as soon I could. I use XERO.
Don't touch your business money for personal use. 
 For me, it is smart to have at least $1000 in a separate bank account in case of emergencies, for example: a customer's product is damaged or lost in the mail and it needs to be replaced.
Financial things to think about when career planning or swapping jobs
I currently work a full-time Government job as well as running my side-hustle business. I have created an excel spreadsheet to monitor and forecast my finances, aka, what I need to do to quit my 9-5 desk job and do my business full-time. For example, I may need to sell 500 prints before I am able to quit. Once your goal is written down, I find it is more likely to happen, and it helps to plan for the future of the business.
My experience in business as a First Nations woman
For me, it was difficult starting/running my business as I did not have a 'blueprint' to follow. It is important to ask for help. For me, this came in the form of Ngarimilli, an Aboriginal non-profit that provides support for First Nations businesses. Through Ngarimilli I was able to receive an appointment with an Aboriginal Accountant, free of charge.
As with every article on TomorrowMoney, this is the author's own experiences and not personal advice. 
Let us know if you liked this article
Let us know if you liked this article